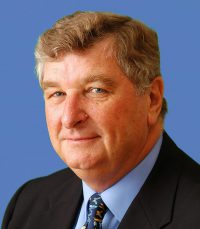 The Practice is owned and run by Edward Prentice.
Edward has wide experience in general management, specialising in many aspects of practical commercial, industrial and agricultural real estate consultancy, valuation work and boundary issues.
He has particular experience in dealing with unusual property situations, from his professional qualification background as a General Practice Chartered Surveyor.
He is noted for good communication and interpersonal skills, together with a high level of commitment and an ability to apply lateral thinking when faced with unusual problems requiring innovative solutions.
Membership of Professional Bodies
• ​​​Fellow – Royal Institution of Chartered Surveyors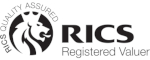 • RICS Registered Valuer


• RICS Accredited Expert Witness

Former:
Member Chartered Institute of Arbitrators 1987 – 2020
Fellow British Institute of Agricultural Consultants 1994 - 2020
Member The Academy of Experts 1994 - 2020
Former Training Consultant for RICS Assessment of Professional Competence and APC Assessor
Former independent Lay Member of The Association of Accounting Technicians Disciplinary and Appeals Tribunal
Background Experience
He originally worked in Kent before qualifying in London and then spent 12 years overseas in Amsterdam, Hong Kong and Singapore, during which time he worked throughout Asia on a wide variety of agribusiness, commercial and industrial engagements. On returning to the UK he was a Commercial Manager for the London Docklands Development Corporation (LDDC), before becoming a Partner with an international surveying practice in London's West End, managing professional consultancy and valuation work for a wide range of clients throughout Britain and overseas. He was responsible for promoting and undertaking extensive international real estate and other engagements for the Practice. He has worked in nearly 40 countries around the world.
Edward Prentice Limited
The company was established in Kent in 1993, handling many types of agribusiness, commercial, industrial and leisure real estate agency, boundary issues, consultancy, valuation and expert witness work throughout Britain.
The Practice advises a wide variety of clients on standard, historical and unusual property situations, acquisitions and disposals nationwide. Clients include individuals, SME's, major public commercial and industrial groups in both the public and private sectors and their professional advisers.
Since formally qualifying Edward has attended numerous short and medium-term educational courses, conferences and seminars, to broaden his knowledge and experience of matters, either directly or peripherally, related to his professional and management skills.
He is a good professional all-rounder, with a sound working knowledge of agency, development, property management and expert witness work. He has considerable experience organising, promoting and running an office; personnel selection, training and general management consultancy. He has led and been a core member of, multinational, multidisciplinary, professional teams. He has a working knowledge of the principles of plant, machinery and mineral valuation and consultancy and environmental matters. He has been an active member of business and social organisations, wherever he was working.
Edward has lectured in various hard asset management and related consultancy subjects to conferences, and seminars around the world.
Edward Prentice Limited
Company Registration No: 2809996,  incorporated 16 April 1993.